We've all been locked at home in a quest to flatten the curve, but 24 hours round the clock without friends and family can get really boring. I surely do miss having great sex with my partner, but we gotta find ways to adapt because we may be indoors longer than expected.
Lots of free and alone time means plenty of porn, sex toys, and touching (as well as other things). If you've never masturbated before this might be the best time to get into it, just so your sanity remains intact. It's okay to think I'm the Antichrist but I'm not.
Masturbation is Okay! Stop Avoiding The Topic
In typical More Branches fashion, we're here with tips to up your game, it's about time you take your masturbation life to the next level. Get the scented candles ready and dig into wildest fantasies. We have enough tips to go round so enjoy!
For The Queens
Let Your Fingers Work.
Try using more than one finger, two-three is usually the sweet spot.
"Try something super simple by gently tapping your clit. Don't use lube—a little bit of tackiness is your friend here. It may not do it for you right away but keep at it, teasing yourself with starts and stops. Then put a dollop of lube on your clit and slowly swirl a finger around it. Don't shift to more vigorous strokes, even if you really, really want to—your orgasm will unfold in a surprisingly powerful series of waves." — Cosmopolitan
Water Sex.
You'll need a showerhead with adjustable pressure for this to work beautifully. Aim the showerhead directly at your genital area. The stronger the pressure and the closer to the showerhead, the more sensation you will get. Playing with the temperature can also bring some variation to this technique.
No Showerhead? A Classic Bath Faucet.
If your tub faucet has good pressure, you can use it also. The basic idea is to lie down on your back with your legs against the wall, spread open, and put your junk right under the faucet. Turn the water on, adjust it to your liking, and let the pressure do its work.
All For One.
Try penetration with your thumb while stimulating the clitoris. Use one hand to do whatever makes your clit happy and the other hand's lubed pinkie to stimulate your bum.
Use hot and cold lubricants, the latter of which can give you an icy sensation.
Positions And Devices.
Lie on your back, and put your legs in a butterfly position – this position makes everything easier and gives you very good control of your pelvic muscles.
Lie on your stomach put a pillow between your legs, and rub against it.
Roll up a towel into a tube, put it on a surface that makes it possible to 'ride' between your legs (a toilet works), and rub up on it.
Lie on your stomach and press against your vulva with the base of your thumb – lie on your stomach on top of your arms. Then with one hand, you press your vulva with the base of your thumb. You can let your other hand help out, or you can just move your pelvis and enjoy the orgasm.
Own A Sex Toy.
Invest in a dildo, ready to serve you whenever you damn well, please.
"Buy a bullet type vibrator. It's cheap, small, super easy to carry, and wonderful!"
For The Kings
Explore Thy Body!
Men have sensitive bodies but due to hypermasculinity they never explore this. Don't be afraid to explore other parts of your body. Try touching your nipples, the top of your thighs and your sacrum, and zone in on how stimulating them makes you feel.
OK!
Think about how many fingers you're using to wrap around your shaft. All five can cover more surface area, but what if you made an A-OK symbol with your thumb and pointer finger, and swirl up and down. It's a new feeling and stimulation, you're welcome.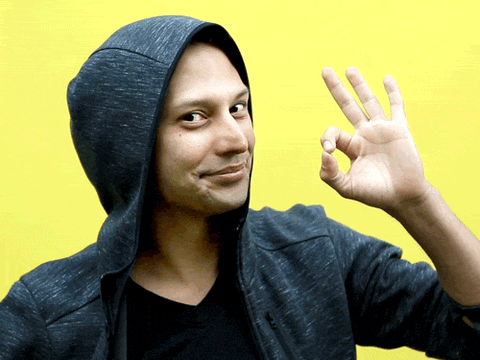 The Balls Need Love
Your testicles are loaded with nerve endings, so don't neglect them during masturbation.
A tip – pull down on your balls rhythmically before you come — you should play around to find out what feels good to you.
Heard Of 'Edging'?
Edging is the act of bringing yourself almost to the point of orgasm — and then abruptly cutting off all stimulation until you get your arousal under control. This masturbation technique can help you train yourself to better control your orgasms and last longer during sex.
Or The Squeeze.
The 'squeeze' is another masturbation technique that may help you last longer in bed. When you feel yourself about to have an orgasm, stop what you're doing and squeeze your penis right below the head. Use your thumb and forefinger to apply firm pressure to the urethra — the tube that runs along the bottom of your penis, Ian Kerner, Ph.D., a sex therapist and author of She Comes First, previously advised. 
Sleeve Anyone?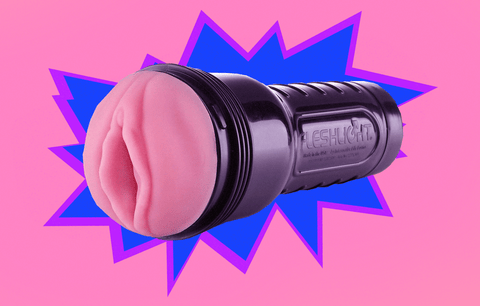 A penis sleeve like is a male sex toy that can add a whole new level of pleasure to your next masturbation session. "It can provide a lot of friction and really enhance the feeling of the pleasure," Kerner told MensHealth.com.
Both Hands!
Have you ever used both hands at once? Well, if you think it's being extra, it's not!
"While one [hand] is stroking, use the other to stroke or cup the testicles. Maybe experiment with applying pressure against the perineum or tickling your nipples while you're stroking with the other hand, especially as you get closer to orgasm — you might experience an even more powerful orgasm!"

Anne Hodder, a sex and relationships educator.